Modulim currently has over 500 attendees signed up for a one-hour CME lecture "What is Spatial Frequency Domain Imaging and Why We Need It in Our Practices Now" presented online via ePresent Online by Dr Jeffrey Lehrman, DPM. The lecture is at noon EDT on Thursday August 20, 2020.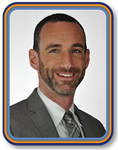 Jeffrey Lehrman, DPM, FASPS, MAPWCA, CPC
Certified Professional Coder
Consultant to the APMA Health Policy and
Practice Department
Private Practice, A Step Ahead Foot &
Ankle Center, Fort Collins, CO
What if you could see a diabetic foot ulcer before it even occurs? This is the power spatial frequency domain imaging (SFDI) can provide. In this session, learn why it is so important that we embrace the concept of preventing ulcers before they occur and how to harness the power of SFDI to help us accomplish the goal of prevention. 
This Webinar is Approved for 1 CECH Credit Hours 

PRESENT e-Learning Systems is approved by the Council on Podiatric Medical Education as a provider of continuing education in podiatric medicine. PRESENT e-Learning Systems has approved this activity for a maximum of 1 continuing education contact hours
About Modulim
Modulim delivers transformative optical solutions that help people live healthier, longer lives. Clarifi, powered by Spatial Frequency Domain Imaging (SFDI) technology, identifies compromised circulation at the point of care through non-contact rapid microvascular assessment of tissue. Clinicians and healthcare systems are empowered by SFDI images to make proactive, data-driven decisions in a multidisciplinary care setting, in order to reduce lower-limb complications caused by diabetes and peripheral arterial disease. Founded by the inventors of SFDI at the University of California Irvine, Modulim is based in Irvine, CA with a team dedicated to delivering powerful healthcare solutions that elevate and standardize health care delivery, while improving patient outcomes. Modulim is backed by Pangaea Ventures, Fresenius Medical Care Ventures, Grey Sky Venture Partners, Mitsubishi Capital, Hamamatsu Photonics, The Cove Fund at UCI Applied Innovation, and Fouse KK.
Clarifi is a registered trademark of Modulated Imaging (dba Modulim).
Contact: