Disney's Coronado Springs Resort. As a Gold Sponsor of APMA, Modulim will be hosting a NON-CECH Lunch and Learn from 12:00 pm to 1:00 pm.  The title of the programs will be "Your Vascular Assessment May be Incomplete – Why you Need" SFDI." Speakers will be Dr. Michael J. King, DPM and CMO of Upperline Health, Dr. Brian Lepow, DPM, Baylor Hospital, and Amaan Mazhar, PhD, Modulim.
In addition, Dr. Michael King will be presenting a half-hour session on "What if You Could See a Diabetic Ulcer Before It Occurred?" on Friday January 17, 2020.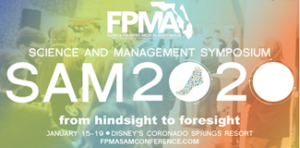 About Modulim
Modulim delivers transformative optical solutions that help people live healthier, longer lives. Clarifi, powered by Spatial Frequency Domain Imaging (SFDI) technology, identifies compromised circulation at the point of care through non-contact rapid microvascular assessment of tissue. Clinicians and healthcare systems are empowered by SFDI images to make proactive, data-driven decisions in a multidisciplinary care setting, in order to reduce lower-limb complications caused by diabetes and peripheral arterial disease. Founded by the inventors of SFDI at the University of California Irvine, Modulim is based in Irvine, CA with a team dedicated to delivering powerful healthcare solutions that elevate and standardize health care delivery, while improving patient outcomes. Modulim is backed by Pangaea Ventures, Fresenius Medical Care Ventures, Grey Sky Venture Partners, Mitsubishi Capital, Hamamatsu Photonics, The Cove Fund at UCI Applied Innovation, and Fouse KK.
Clarifi is a registered trademark of Modulated Imaging (dba Modulim).
Contact: