Limb Assessment, Management, & Preservation solution seamlessly fits into your existing workflow
Assess patients at the point-of-care using advanced microvascular imaging with Clarifi®.
Manage patient care efficiently between caregivers with the ability to store and share patient data securely with Modulim Cloud.
Preserve patient's limbs with coordinated multidisciplinary care.
Clarifi makes microvascular assessment simple.
Clarifi Imaging System is the first non-contact, noninvasive microvascular assessment tool that uses a proprietary optical imaging technique — spatial frequency domain imaging (SFDI) — to measure tissue oxygenation and perfusion at the point-of-care in seconds.
Measure what matters!
Clarifi quantifies and maps five hemoglobin biomarkers of oxygenation and perfusion. These biomarkers help clinicians identify problems, manage patients, and personalize treatment to reduce ulcers and amputations.

Our HIPAA compliant Modulim Cloud creates a scalable infrastructure to allow for easy access to imaging and provides a backbone for patient data insights.
Tailored worklist shows you the data you need to see when you need to see it
Remotely disposition patient care and follow up
Share data with colleagues for care collaboration or second opinion
Innovative technology designed to aide clinicians in diagnostics, care coordination, and patient management
Assess
Assess patients at the point of care using tissue health biomarkers to help risk stratify, support care pathway decisions, and follow up frequency

Physical exam showed no pathology. SFDI showed asymmetry, potential compromised circulation in left foot. Further vascular consultation may be needed.**
**High resolution recreations of data.
Manage
Preserve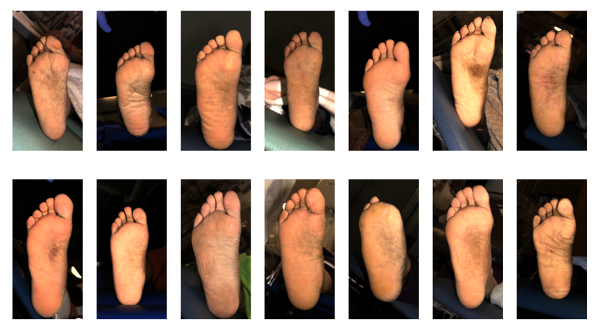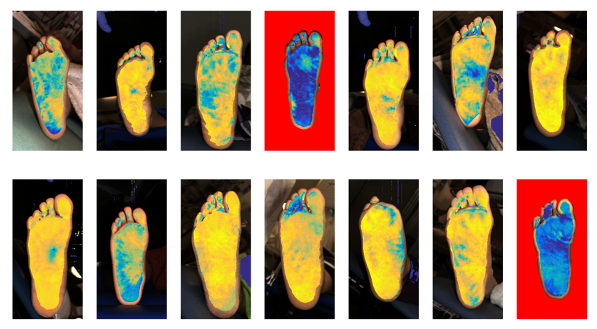 Data Insights – Population
Microvascular insights, data analytics, and clinical dashboards help clinicians guide care
Microvascular insights empower clinicians to manage patients with potential circulatory compromise
The clinician team can leverage Clarifi
®
Data Analytics to connect patients with multi-specialty care and help
preserve limbs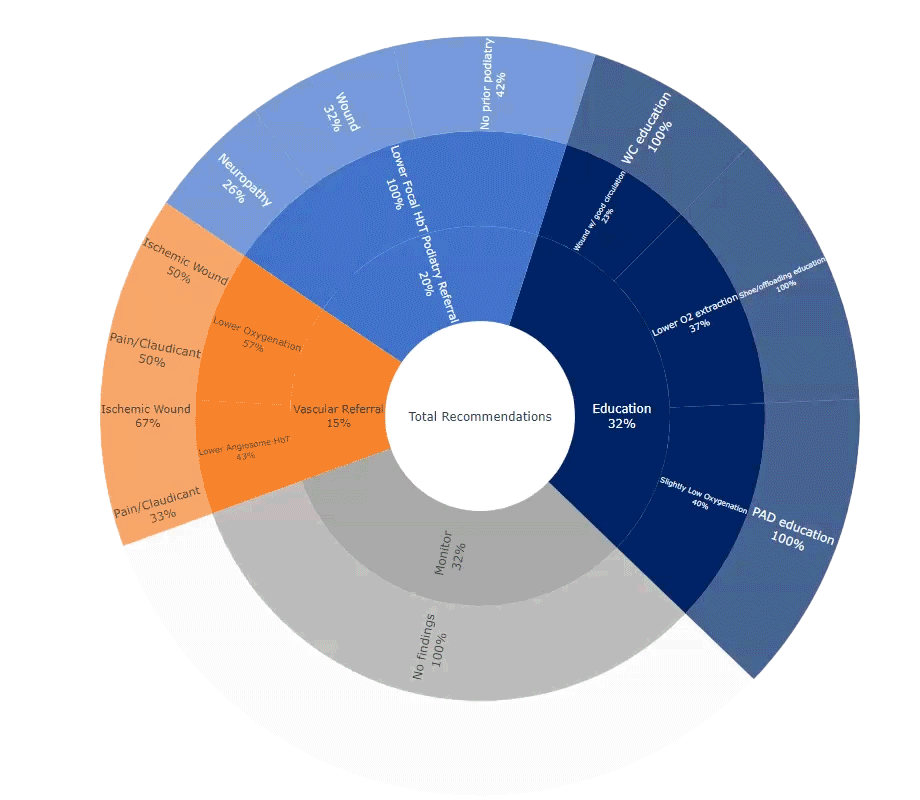 Other Clinical Applications + Research
SFDI can help providers with clinical insights like these: